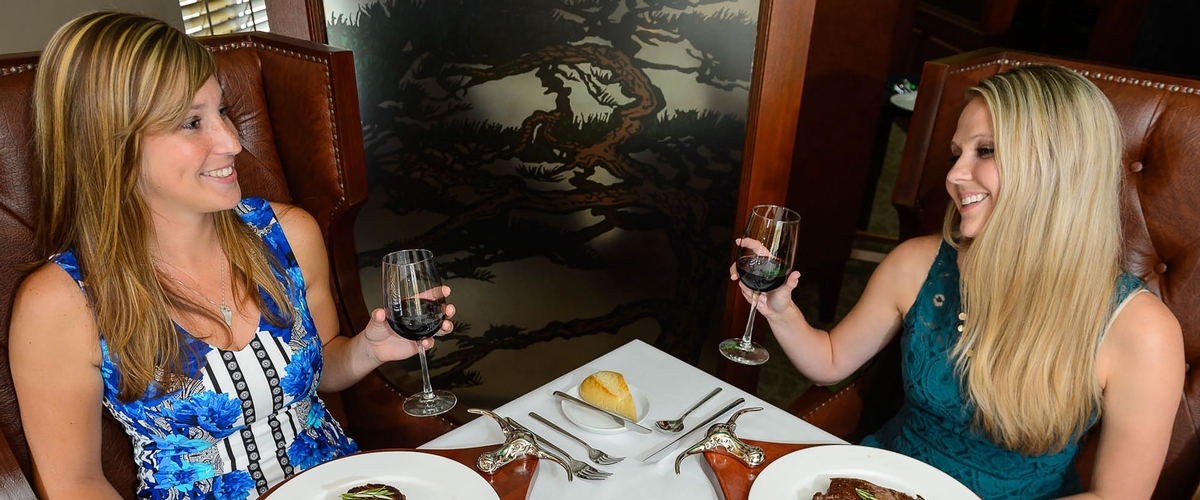 ---
Sixty MCCS restaurant and hospitality activities are recognized for their exceptional performance in 2018 with Food and Hospitality Excellence Awards. The Food and Hospitality Excellence Award Program was established by Marine Corps Community Services (MCCS) to recognize restaurant and hospitality activities that exceed the highest level of operational excellence and service.
The award program allows any club, restaurant, snack bar, or lodging facility, regardless of size or location, to measure their results against criteria in pre-established categories of customer service, financial performance, human resources development, and operational excellence.
"The Food & Hospitality Excellence Awards afford my team and me the pleasure of recognizing top-performing clubs, restaurants and TLFs each year. Day in and day out, our Food and Hospitality teams inject energy, creativity and positivity into their daily service of Marines, sailors and their families," said Ric Pomeroy, Branch Head, Food, Hospitality and Commercial Recreation, Business and Support Services Division. "I am particularly thrilled to welcome the Tun Tavern Enlisted Club, 1st MCD Garden City, NY; The Roadhouse Restaurant at MCAS Cherry Point, NC; and Life Juice Café restaurants at MCB Camp Butler, Okinawa JP to the ranks of first time winners this year."
The criterion to achieve this award focuses well beyond financial performance; to achieve an Excellence Award, activities must be agile and seasoned, and place the customer at the center of all they do.
"Our entire organization salutes our Food and Hospitality Excellence Award Winners," said Cindy Whitman Lacy, Director, Business and Support Services Division, HQMC. "The high performance of these activities embody our strategic vision of being the iconic business force of the armed services. Hospitality businesses are all about taking exceptional care of customers and generating preference and loyalty. They are truly the "crème de la crème" of MCCS Food and Hospitality programs."
Maj. Gen. Edward Banta, Commander, Marine Corps Installations Command, Assistant Deputy Commandant Installations & Logistics, Facilities added "Our Marines, Sailors, civilian Marines, and families all deserve the highest quality of community support services. This year's selection of 60 Excellence Award winners demonstrates our ability to meet those expectations. It takes a team of dedicated professionals on each installation to go above and beyond the status quo. I applaud each member of the Marine Corps Community Services team and the installation support personnel that were integral to setting an outstanding standard."
To recognize this achievement, the activities will receive award plaques that will be displayed in the facilities. For more information about the Marine Corps Food and Hospitality Excellence Award Program contact Ric Pomeroy, Branch Head – Food, Hospitality and Commercial Recreation, at 703-784-3811 or pomeroyk@usmc-mccs.org.
2018 MARINE CORPS LODGE OF THE YEAR
Inns of the Corps Iwakuni – MCAS Iwakuni, JP
2018 MARINE CORPS CLUB OF THE YEAR
The Warrior Enlisted Club – MCAGCC Twentynine Palms, CA
2018 RESTAURANT OF THE YEAR
Taiyo Steakhouse – MCB Camp Smedley D. Butler, Okinawa, JP
COMPLETE LIST OF 2018 FOOD AND HOSPITALITY AWARD WINNERS
MCAGCC TWENTYNINE PALMS
Inns of the Corps Twentynine Palms
Starbucks
Warrior Enlisted Club
1st MCD GARDEN CITY
MCB QUANTICO
Inns of the Corps Quantico
Hawkins Officers' Club
MCCS LEJEUNE - NEW RIVER
SNCO Club
Inns of the Corps Lejeune
Onslow Beach Resort
Spare Time Sports Grill
The Landing at New River
Paradise Point Officers' Club
Heroz Restaurant Ball Center
MCCS SOUTH CAROLINA
Beaufort Officers' Club
Inns of the Corps Beaufort
Java Café Visitors Center
Sand Trap Snack Bar
Parris Island Food Court
MCAS CHERRY POINT
Library Café
The Roadhouse
Mayberry Café
New City Deli
Snack-A-Tach Snack Bar
Hungry Harrier Snack Bar
MCB CAMP PENDLETON
Inns of the Corps Pendleton Pacific Views
Inns of the Corps Pendleton Ward Lodge
Del Mar Beach Resort
Lake O'Neill RV Park
MCAS YUMA
Afterburners Restaurant
Sunset Lanes Snack Bar
Inns of the Corps Yuma
MCAS MIRAMAR
Inns of the Corps Miramar
MCB HAWAII
Starbucks
Inns of the Corps Hawaii
Lava Java Coffee Truck
Klipper Recreational Lodging
Strikers Grill & Tap
Sunset Lanai Consolidated Club
Kahuna's Sports Bar & Grill E Club
PACOM Food Court
Aloha Kitchen
Rocker Room at Kaneohe Bay SNCO Club
Flying Leatherneck Inn Snack Bar
MCB CAMP BUTLER
Terra Fusion Restaurant
Shisa Pizza Foster Bowling Center
Habu Pit Consolidated Club
Hashmarks SNCO Club
Surfside Consolidated Club
The Palms Consolidated Club
Ocean Breeze Consolidated Club
Taiyo Steakhouse
Life Juice Café Courtney
Life Juice Café Hansen
Life Juice Café Foster
Inns of the Corps Camp Foster
Inns of the Corps Camp Courtney
MCAS IWAKUNI
Club Iwakuni
Inns of the Corps Iwakuni
Sakura Auditorium Snack Bar
Hangar Enlisted Club