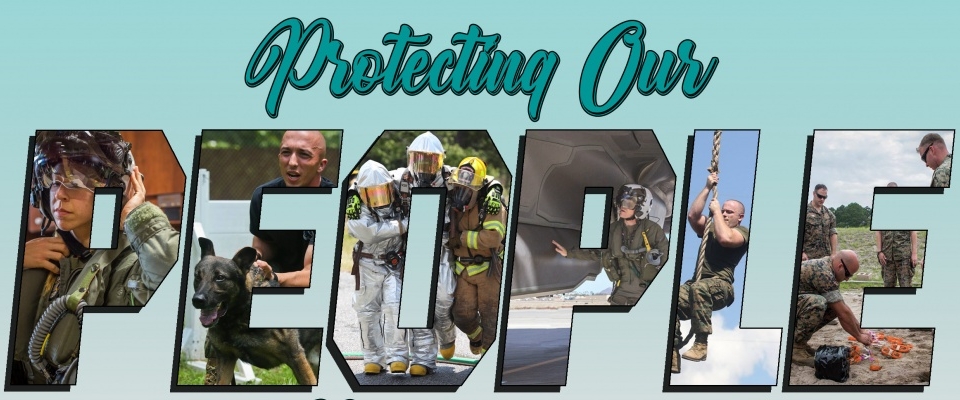 ---
April is Sexual Assault Awareness and Prevention Month. Though installation, local, and state restrictions are in place to prevent the spread of COVID-19, you can still participate in raising awareness. MARADMIN 133/20 announces that the Department of Defense and the Marine Corps will observe the awareness month with the ongoing theme of "Protecting Our People Protects Our Mission."
Sexual Assault Prevention and Response (SAPR) personnel across the Fleet Marine Force normally organize a variety of in-person events to promote awareness and prevention. The COVID-19 pandemic has challenged organizers to identify alternative ways to raise awareness at their installations through a variety of virtual activities.
Local Sexual Assault Awareness & Prevention Month Activities
In lieu of a traditional 5K event, Elizabeth Johnson, the sexual assault response coordinator for the Marine Corps Forces Special Operations Command (MARSOC) at Camp Lejeune, quickly organized a virtual 5K for MARSOC Marines. The first 200 participants will receive gifts, and the three fastest finishers will receive prizes. Marines complete the 5k on their own any time from now through April 28 and record their times on personal fitness devices. Marines can run the 5K more than once to try and post a faster time.
At Marine Corps Air Station Iwakuni, the SAPR team had planned Olympics-themed events to tie into the 2020 Summer Olympics, which will now be held in Tokyo next year. However, not all parts of Iwakuni's plan have to wait until next year. They have moved forward with building a display with self-care resources at the base library, and interviews with two SAPR victim advocates have been recorded for the local radio station. The installation also plans to participate in Denim Day on April 29. If mission appropriate, all active duty Marines and Sailors, civilians, and contractors can wear denim to work that day to protest misinformation about sexual assault.
Throughout the COVID-19 pandemic, SAPR teams across the fleet remain available. The Department of Defense's Safe Helpline connects people with SAPR resources. For more information, call 877-995-5247 or visit safehelpline.org. You can also contact your local SAPR office for help, information, and more resources on raising awareness this month.