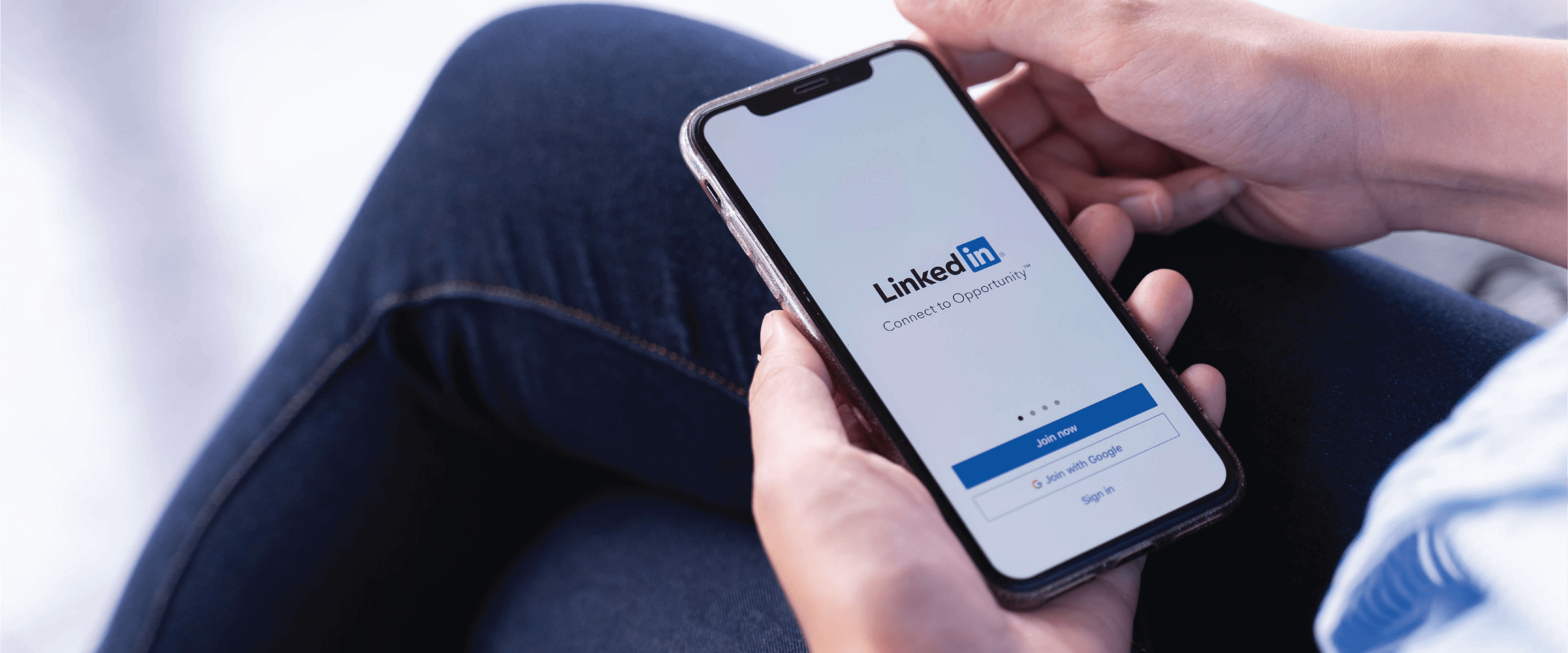 ---
Growing a LinkedIn network can be beneficial in many ways. Especially when preparing for your next professional opportunity. With a large network of quality connections, you can easily seek advice, request informational interviews, explore different career pathways, and even receive introductions to helpful resources.
Try these tips to help you grow your LinkedIn network:
Engage with current LinkedIn connections - Interacting with current network connections through likes, comments, and shares help increase your profile visibility and encourages like-minded professionals to connect with you.
Use your LinkedIn Profile QR code to make quick connections - When networking in-person use the LinkedIn mobile app to quickly scan or share your profile QR code. This tool makes sending connection invitations quick and easy.
Follow up after meeting someone new - A great way to nurture professional relationships is by staying connected. After meeting a new connection send a LinkedIn invitation request to join networks.
Personalize invitations to new connections - Adding a personalized note to your connection request is a great way to build quality relationships on LinkedIn. Consider highlighting shared interests or common professional backgrounds to show your genuine interest in connecting.
Leverage LinkedIn Groups - LinkedIn Groups are virtual communities that bring together industry professionals to network, share opportunities, and ask for assistance. If you are looking for a group to join The Marine for Life Network has four regional network groups open to Marines, veterans, and military family members seeking connections to employment and education opportunities.
Join the Marine for Life regional LinkedIn groups for resources specific to the following states::
Pennsylvania, Ohio, New Jersey, New York, Delaware, Wisconsin, Illinois, Indiana, Massachusetts, Rhode Island, Connecticut, New Hampshire, Vermont, Maine
Maryland, DC, Virginia, North Carolina, South Carolina, West Virginia, Kentucky, Tennessee, Georgia, Alabama, Mississippi, Florida
Texas, Louisiana, Missouri, Nebraska, Arkansas, Iowa, Kansas, Oklahoma, Minnesota, South Dakota, North Dakota
California, Arizona, Hawaii, Nevada, Oregon, Washington, Colorado, New Mexico, Idaho, Utah, Montana, Alaska
Still searching for more in-depth assistance regarding your transition, education, or job search? Contact your installation's Transition Readiness and Family Member Employment Assistance staff and ask the Marine for Life Network on LinkedIn.