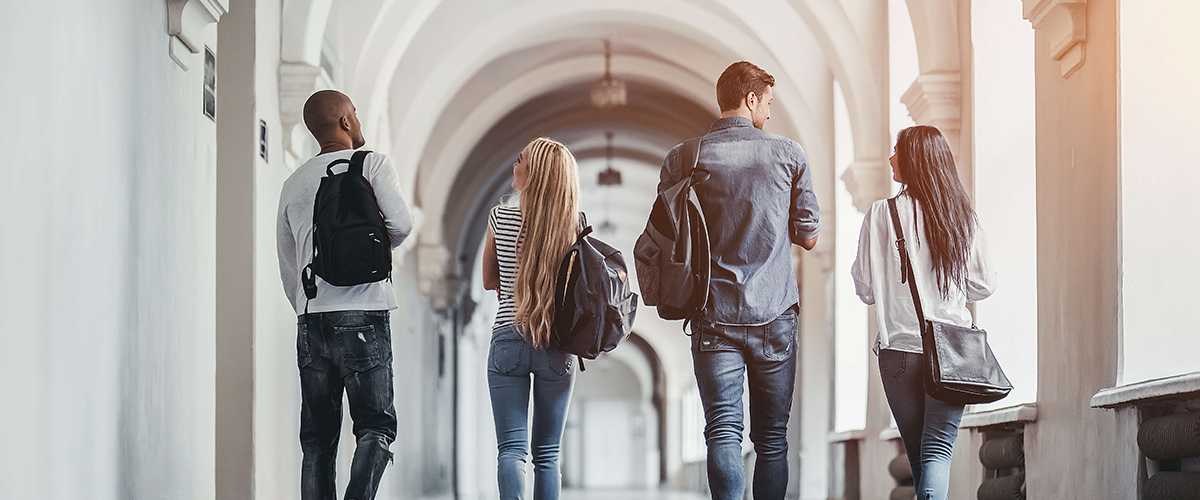 ---
Preparation begins with a conversation. Marine Corps Education Service Officers and Education Service Specialists at Voluntary Education (VolEd) or through the Leadership Scholar Program (LSP) are trained to guide you toward educational opportunities that fit your skill sets and meet your ambitions at all levels of the educational spectrum.
Nine tips for applying to college:
Research Your Intended Occupation. Arguably, the top reason for dissatisfaction in a career is not having a good foundation for what that career entails. Successful applicants can articulate exactly what they want to do with their education and can see themselves excelling in their chosen professions. Consider using the Marine Corps Voluntary Education college tools or taking a free course through the Marine Corps Library to check out the field of interest. Resources include:
b. MilGears
The Great Courses – Explore hundreds of courses in all college subjects
Gale OneFile – Career guides and exploration
O'Reilly – Interactive training in cyber / computer programming
Universal class – online continuing education courses in a variety of subjects
Research College and University Websites. It is all about fit. Choosing the right college or university involves more than simply choosing two or three schools based on name recognition. Successful applicants spend time getting a feel for what life will be like at various institutions and whether those institutions match their needs. "Fit" also means considering not every institution is a good match for every major. For example, MIT, a school known for its information technology and engineering programs, might not be the best place to pursue a degree in English composition. Consider using the Marine Corps Library's many resources or connecting to the Department of Education's resources including:
a. College Planning Resource through Tutor.com
Assess Academic Readiness. The idea that a poor academic record is overcome by a stellar Marine Corps career is a myth. A strong academic foundation is the key to successfully being admitted to any university. Applicants may need to attend a community college for a semester or two to prove to admission committees that they have what it takes to succeed. The fortitude to overcome a less-than-perfect academic record is a trait all candidates should possess.
Review Standardized Test Requirements/Alternative Test Options. Many schools require a standardized examination test like the ACT or GRE. Some will accept alternative tests in lieu of a course as part of the admissions package. Find competitive scores by school for these exams through the VolEd or LSP programs and consider retaking the exams if necessary. Use Marine Corps Library Resources to prepare for examinations from a College Level Examination Program (CLEP) to the National Council Licensure Examination (NCLX) exam.
Gather Required Documentation Early. Failure to submit a single piece of documentation can delay or prevent admission to the school of your choice.
Begin Crafting Application Essays Early. A good essay requires several drafts and revisions and usually feedback from a reviewer. Successful applicants should begin writing their college application essay responses as soon as they decide to apply and present polished works with their applications.
Find Quality Letter Writers. A good letter of recommendation can be the difference between getting into a program or having to wait another year and try again. The person you select must be able to convey a personal connection to you and your skill set within the letter. Make sure to provide the writer with plenty of time to get the letter to the selected institution.
Research Financial Aid Options. Tuition assistance or GI Bill benefits may not cover all necessary expenses associated with attending school full-time. Get the Most of Your GI Bill Education Benefit and consider other options provided through Federal Student Aid such as college work study, grants, and student loans.
Talk to Other Successful College Students. Applicants should contact the college or university's Veteran Office/Veteran Alumni Association to connect with service members who have been through the process. Consider connecting to one of the Leadership Scholar Program partners including:
a. Service to School
b. The Warrior Scholar Project
c. The Posse Veterans Program
d. The Posse Program for traditional college students
Still searching for more in-depth assistance with applying to college? Contact your installation's Voluntary Education team or Leadership Scholar Program.